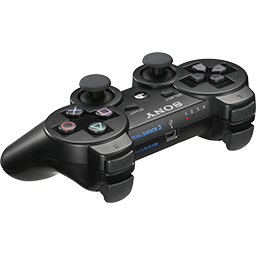 La scène underground PS3 était bloquée depuis près de 2 ans à cause d'un changement de politique de la part de Sony dans ses clés de sécurité, la dernière clé trouvée était la 3.55.
Cependant, la bonne nouvelle est tombée il y a peu, la clé de sécurité du firmware 3.60 est dans la nature (et la E3 Team responsable du hack possède sans doute des clés supérieurs).
Pour preuve, quatre Eboots modifiés ont été mis à disposition par la E3 Team :
Silent Hill Downpour DiscID: BLUS30565 (sorti le 13 mars 2012)
Grand Slam Tennis 2 DiscID: BLES00709 (sorti le 10 février 2012)
Splinter Cell Trilogy HD BLES01146 (sorti le 22 septembre 2011)
Batman Arkham City BLUS30538 (sorti le 18 octobre 2011)
Cette petite révolution va permettre, sous peu, de jouer  également aux jeux suivants (et bien d'autres) :
Ace Combat: Assault Horizon
Agarest: Generations of War Zero
Air Conflicts: Secret Wars
Alice: Madness Returns
Ape Escape On The Move
Arcana Heart 3
Atelier Meruru: The Apprentice of Arland (Japanese release)
Bleach Soul Ignition
Brink
Call of Duty: Black Ops
Captain America: Super Soldier
Cars 2
Catherine
Crysis
Deus Ex: Human Revolution
Dirt 3
Dragon Age II (update 1.03)
Duke Nukem Forever
Dungeon Siege III
Dynasty Warriors Gundam 3
Earth Defense Force: Insect Armageddon
El Shaddai: Ascension of the Metatron
Fallout: New Vegas (update 1.6)
F.E.A.R 3
Gran Turismo 5 (update 1.10)
Green Lantern: Rise of the Manhunters
Harry Potter and the Deathly Hallows: Part 2
Hunted: The Demons Forge
inFAMOUS 2
inFAMOUS 2: Festival of Blood
Jak Trilogy
Killzone 3 (update 1.9)
Kung Fu Panda 2
LA Noire
LEGO Pirates of the Caribbean: The Video Game
Let's Dance with Mel B
Little Big Planet 2 (update 1.05)
MLB 2011: The Show
Modnation Racers (latest update)
MotorStorm: Apocalypse (update 1.04)
MX vs. ATV Alive
Naruto Shippuden: Ultimate Ninja Storm 2
Nascar The Game 2011
National Geographic Challenge
NCAA Football 12
Need for Speed: Shift 2 – Unleashed
No More Heroes: Heroes' Paradise
Operation Flashpoint: Red River
Phineas and Ferb Across the 2nd Dimension
Portal 2
Prince of Persia Trilogy 3d
Rayman Origins
Record of Agarest War Zero
Red Faction: Armageddon
Rune Factory: Tides of Destiny
Shadows of the Damned
Sniper: Ghost Warrior
Supremacy MMA
The Penguins of Madagascar: Dr. Blowhole Returns
Thor: God of Thunder
Top Spin 4 (update 1.02)
Transformers: Dark of the Moon
Virtua Tennis 4
Warriors: Legends of Troy
White Knight Chronicles II
Il ne reste plus qu'à attendre, tous les outils pour faire soi-même un Eboot modifié sont disponibles :
Tools needed: (Keys, scetool and fairflow's = ps3tools)

Ps3devwiki's Keys page = Click

scetool/data/keys: for Scetool: http://www.ps3devwiki.com/files/devtools/scetool/data/ and for fail0verflow/ps3tools : http://mir.cr/WULDKSIG

——————————————————-

How to use scetool and download (updated) = click

Ps3keys (updated) = click

——————————————————————-

How to (easy way): thanks @defaultdnb

Download the keys folder for 3.60.

Download deank's ebootfix.

Add keys to eboot fix .PS3 folder.

Drag PS3_GAME folder from 3.60 game info the ebootfix.exe

Profit.
PS: Ce site ne cautionne en aucun cas le piratage, vous devez posséder vos jeux originaux si vous voulez en faire des copies.
Ace Combat: Assault Horizon (parfois appelé Ace Combat 7) est un jeu développé par Namco Bandai qui vous met aux commandes d'avions (et peut être, cette fois, d'hélicoptères) modernes dans un style très arcade.
Alors qu'Ace Combat 6 n'était sorti que sur Xbox 360, Assault Horizon sortira pour sa part sur PS3 et Xbox 360 le 1er février 2011.

L'arsenal anti-pirate de Sony aura bien tenu (pour rappel la PS3 est sortie le 11 novembre 2006 au Japon) mais c'est terminé, la PS3 (« FAT » et « Slim ») est hackée.
Le nom du responsable est connu : le site PSJailbreak.com
La chose se présente sous la forme d'une simple clé USB à brancher (aucune soudure ou autres joyeusetés).
Ensuite on peut faire des backups de ses jeux sur le disque dur interne de sa console ou sur un disque dur externe branché en USB.
Le pire dans cette histoire c'est que la petite bête risque d'être une mine d'or pour ses créateurs puisqu'ils vendent leur création 170$ l'unité !

Pour finir, il semblerait que tout ceci ne soit pas vraiment un hack au sens propre car le PS Jailbreak a sans doute été développé avec le SDK officiel de Sony, en clair, les créateurs de la chose ont du mentir à Sony et se procurer un SDK sous le faux prétexte de développer un jeu ou un accessoire pour la PS3.
On est loin du fameux gus dans son garage, le piratage se professionnalise, c'est moche mais quand Sony a supprimé la fonction Other OS ça l'était tout autant…